Dr. Gary Vitullo
Educational & Professional Background
Dr. Gary Vitullo graduated from Pasadena College of Chiropractic in 1985. While there he helped to create and run the Gonstead Club, was appointed the School Representitive for the Motion Palpation Institute, and after graduation was awarded the Gonstead Medal for his work in the technique.
Dr. Vitullo opened his first practice as a full-time doctor with Bergen County Chiropractic Associates in Waldwick, NJ. He then moved back to California to pursue a teaching career as a Supervising Doctor with the Los Angeles College of Chiropractic in Whittier, CA.
In 1988, he took the opportunity to take over the Glendale practice of Dr. Eugene Fields Allison, a well respected practitioner of the Gonstead method. He is a Functional Medicine Doctor in Clinical Nutrition and is listed with Metagenics. While he opened his practice, Dr. Vitullo continued to teach at the Cleveland College of Chiropractic one day a week and to this day continues to teach students and seminars in the Gonstead Method.
In 2000, Dr. Vitullo opened The Center for Healing Arts which offered a full range of multi-disciplinary therapies to patients looking for a holistic approach to health and wellness. The services offered by the center included which included Chiropractic, Pilates, Cranial/Sacral, Acupuncture, Body Work Therapies and Psychological Counseling.
In 2008, Dr. Vitullo moved his practice to South Pasadena to offer experienced Chiropractic care.
Personal Life
Dr Vitullo has a BA in English from Montclair State University with a focus on British and Asian poetry. He has also completed studies in Nutrition, Art, cultural Anthropology, General Science and Philosophy. In addition to this, he is also a US Navy veteran and spent two years with Navy Air and two with US MCB One, the Seabees, with building projects all over SE Asia. He has two sons, Rory and Dash.
Dr Vitullo has also become addicted to his Trek road bike and regularly rides 20 or more mile a week, and recently achieved his first "Century", doing 100 miles in 6 hours. He has also in the past year started to train at the TEAM CrossFit Academy in Monrovia, CA. This is short duration, high-intensity interval training used by elite athletes and members of the military like SEAL Teams and other specialty units, and fire and police units that must maintain themselves in elite fitness condition.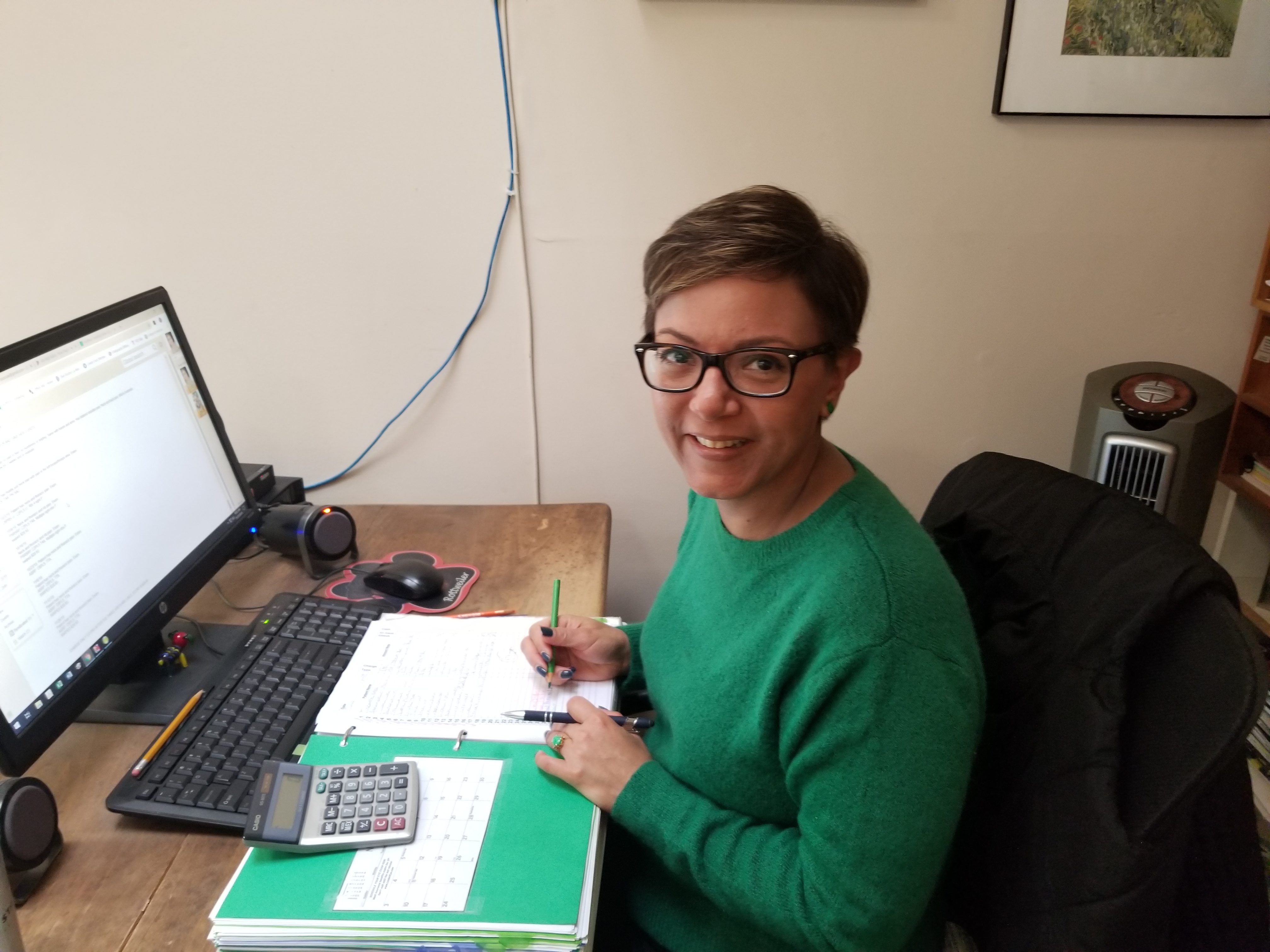 Evelyn Ramirez-Pascua
Office Manager
Evelyn has been with our offices for years. Before working with us, she spent many years in many positions in banking and is an expert with finances, office management, and billing. When you enter our South Pasadena waiting room, you'll find Evelyn, smiling and ready to help you.
About the Gonstead Method
Dr. Clarence Gonstead was a Mechanical Engineer prior to becoming a Chiropractor and changing the way that Health Professionals look at the human body. He pioneered the Gonstead method of chiropractic care which focuses on spending a lot more time in finding out exactly which joints are not working properly, then fixing them exactly. The Gonstead method sees joints as interdependent on each other, and intradependent with the rest of the body. What affects one part of the body has an effect on the rest of it. Gonstead doctors are able to deliver an effective and profound healing experience to their patients, often having success where other doctors or therapies have failed.